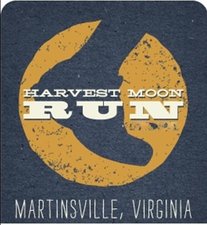 Route Map
Starting time is 6:30 PM.
The races start and finish at the Gazebo on Depot Street near the intersection of Franklin and Depot Streets. Runners will follow the Uptown Connection Trail to the Dick & Willie Passage Trail. They then run along the Dick & Willie Passage to a turn-around point, before returning to the finish. Click on COURSE MAP link to view.
This annual event is known for its fun and family atmosphere, often with kids carrying light sticks and runners wearing headlamps. The races will be followed with snacks, and tickets to the TGIF going up up the street. This race is expected to attract a substantial crowd of runners and fans.
Participants may pick up their packets with race bibs on Friday, September 17 from Noon - 4:00 PM at the YMCA at 3 Starling Avenue; and from 5:00 PM - 6:00 PM at the Gazebo on Depot Street.
REGISTRATION DEADLINE IS MIDNIGHT SEPT 14, 2021
· Paper registration forms are available at link on this page and completed forms must be delivered to YMCA by closing on Sept 14.