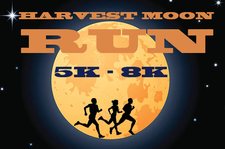 Registration is Open


Route Map
Friday, September 13, 2019
Join us for a great night of running, adult beverages and music.
IMPORTANT NOTICE!
DUE TO CONTINUING CONSTRUCTION AND REPAIR ON DICK & WILLIE PASSAGE TRAIL, WE ARE CHANGING THE 10K TO A 8K RUN. THE STORM EROSION AND RESULTING SINKHOLE ON THE LOWER D&W TRAIL PREVENT US FROM USING THE ORIGINAL 10K COURSE.
WE WILL START AT SAME LOCATION AS IN PAST AND SIMPLY RUN TO END OF DICK & WILLIE PASSAGE TRAIL, RETURNING TO FINISHLINE ALONG THE SAME ROUTE.
THE 5K COURSE REMAINS UNCHANGED.
WE ANTICIPATE RETURNING TO THE 10K DISTANCE IN 2020.